Terms and Conditions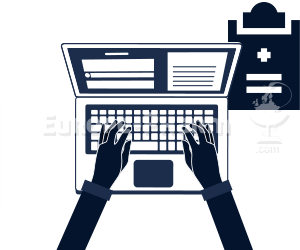 1. Terms of Sale.
The Website is only responsible for writing commitments. The contract between Buyer and the Website is valid only after Buyer agrees with the terms and conditions and sends the order. After receiving our order confirmation letter, Buyer can be sure that his order is accepted. By placing an order, Buyer confirms his agreement to the terms. From that moment the contract comes into force.
2. Availability of Products
The products displayed on our online pharmacy are available for purchase. However, if, for any reason, the ordered product cannot be delivered, our online pharmacy will inform You immediately.
3. Deion of Products
In connection with advertising purposes, our online pharmacy emphasizes that the product pictures may differ slightly from the actual products. Remember only written warranties are effective.
4. Prices, Terms of Payment and Lack of Payment
Displayed prices include shipping costs and do not include VAT (19%).
Buyer does not pay VAT, as in this case it is international trade on the Internet. Buyer must pay the bill within 14 days of the date of invoice.
In case of non-payment within the specified period of time, the bill will be treated as unpaid. In 7 days our Customer support contacts You by phone or e-mail to confirm Your order.
5. Shipping cost
Our online pharmacy provides free shipping. Only in rare cases, our online pharmacy charges 15 euros for delivery.
6. Delivery
Delivery time. Shipping time begins after Your order leaves us. Delivery dates and times cannot be guaranteed. Our website discharge itself from liability to deliver products or provide services in case of unforeseen circumstances which are impossible to predict or avoid, including force majeure events (e.g. natural disasters, war, social conflict etc.). In that case delivery time or provision of services will be extended for a period equal to the duration of the force majeure events. Buyer will be informed about it immediately. If the duration of force majeure circumstances exceeds 14 business days, each contracting party may terminate the agreement. In this case Buyer gets his money back.
Delivery is within 8-16 days for products that are in stock and available at time of order. Quick delivery takes 3-7 working days. If the delivery period is extended, Buyer will be informed.
7. Return Policy
According to the laws of the European Union on selling medicines, a pharmacist should not return drugs products to his stock once they have been out of his possession. However, in some cases, mentioned in Paragraph 7, Buyer may return products.
8. Property Rights
The products will remain property of online pharmacy until the price has been paid in full by Buyer.
9. Responsibility
Our online pharmacy is liable if the product is defective only in cases when they were obtained as a result of the recommended product handling or in the process of packaging products in the online pharmacy. If the defects were obtained in the course of delivery, delivery service is responsible for it.
10. Private Life
You can be absolutely assured of the full confidentiality of personal information. We will not share your personal information with other third parties for their independent use.